THE CENTER OF GRAVITY FOR ENTREPRENEURS IN TEXAS
Don't Get Screwed: Convertible Notes Demystified
Join us for: Don't Get Screwed: Convertible Notes Demystified!
Don't raise any more money for your startup until you've attended this workshop!
Join Stephen Straus, serial entrepreneur and former General Partner at Austin Ventures, and Bryan Jones, serial entrepreneur and former corporate lawyer at DLA Piper, for this hands-on workshop on optimizing your equity ownership.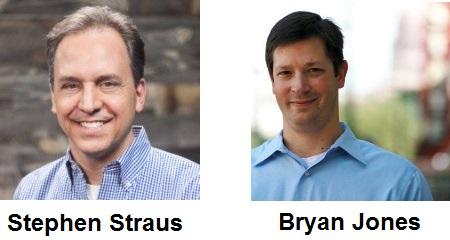 Stephen and Bryan will outline common pitfalls founders face in raising equity and will walk through pro-forma cap table spreadsheets which you can use to model your individual situation.
"Founders face a range of options for raising seed equity, including convertible notes, SAFE notes and priced rounds. Each has a variety of ways that they can be structured and a variety of ways you can get screwed. Raise too much money in the wrong structure regardless of the valuation and you can find yourself owning much less than you had antiicipated." – Stephen Straus
---
Prep-material for this workshop:
Please read the following before attending to gain basic knowledge of topics and terms that will be discussed:
Justifying the Cap Amount: https://shockwaveinnovations.com/2013/04/06/justifying-the-cap-amount-in-your-convertible-note/
Convertible Note Basics:https://shockwaveinnovations.com/2013/03/08/convertible-note-basics/
See you there!
Capital Factory