THE CENTER OF GRAVITY FOR ENTREPRENEURS IN TEXAS
Lunch & Learn: Is Your Startup Ready For The Tax Deadline?
Description
Capital Factory is excited to host a lunch & learn brought to you by IOOGO! Enjoy lunch on us and participate in an insightful workshop led by Josh Alballero on how to make sure your startup is ready for the tax deadline.
All incorporated businesses must file their taxes by March 15. We won't teach you to be a tax preparer, but we can tell you everything you need to know so that your business is ready to file.
SPEAKER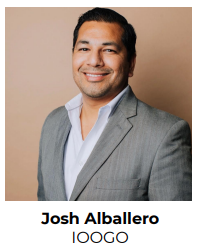 Josh Alballero is a Tax Accountant and IRS Enrolled Agent. He has over 17 years of experience in personal and corporate taxation, tax representation, and accounting. Josh specializes in helping young startups navigate the uncertainties of accounting and tax requirements.
PARKING
Visiting our Dallas location for a meeting or event? The entrance to The Centrum's visitor parking garage is located off Welborn Street, between North Hall Street and Cedar Springs Road.
Please use the elevator closest to Oak Lawn Avenue and select Floor 1 for the easiest access.