THE CENTER OF GRAVITY FOR ENTREPRENEURS IN TEXAS
Strategies of UX Research Buy-In: Dallas
August 26, 2019 @ 8:00 am
-
5:00 pm
Strategies of UX Research Buy-In: from conducting research to selling it to executive leadership
This presentation will discuss a number of principles and strategies for getting support to conduct UX research and implement study recommendations. It will also walk through ways to scale your work and how to get buy-in for more strategic and foundational research. The presentation will be interactive and will include learning activities.
Ona Anicello built Alaska Airlines' UX Research practice and is currently a UX Research Manager there.
Come for finger foods, generously provided by Catapult Solutions Group, and networking. Stay for the opportunity to learn new skills and participate in learning activities.
Schedule
6:00 – 6:30 p.m. – Snacks and networking
6:30 – 6:45 p.m. – Introductions and announcements
6:45 – 7:45 p.m. – Main Program
7:45 – 8:00 p.m. – As Me Anything with Ona Anicello
8:00 p.m. – Closing remarks and final networking
UX Research and Strategy group is dedicated to teaching and exploring topics related to User Experience Research and Strategy. Our goal is to make these topics both approachable and actionable by ensuring you come away with concrete examples of how to implement research and strategy methods.
Speaker
Ona Anicello is a UX Manager and built the first ever UX Research practice for Alaska Airlines. Prior to that, she spent the last 18 years working for large tech companies in the Seattle area namely, Amazon, Microsoft and Facebook. She has an entrepreneurial spirit starting BEAN, an international social networking nonprofit. She is very involved in the UX community and driving the future of the UX discipline as President of UXPA Seattle and teaching in the HCDE Department at the University of Washington.
Ona Anicello's profile on LinkedIn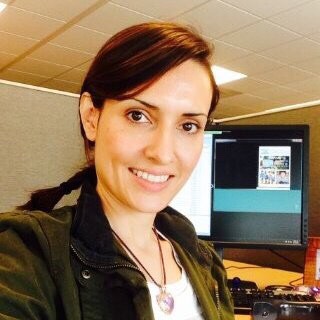 Parking at Capital Facotry + DEC
The entrance to The Centrum's visitor parking garage is located off Welborn Street, between North Hall Street and Cedar Springs Road.
Please use the elevator closest to Oak Lawn Avenue and select Floor 1 for the easiest access.
Parking validations are available for Capital Factory guests for evening events after 5 p.m., so UXReseaerch and Strategy will validate parking when you provide the cell phone number you use to enter the garage.
Your Host: UX Research and Strategy
"UX Research and Strategy" is a group devoted to teaching and exploring topics related to User Experience Research and Strategy. Started by three very talented ladies, Jen Blatz, Lorie Whitaker and Lauren Singer, who saw the need to address the gap in these topics in the local UX community. The hope for this group is to enrich and complement the UX Design community through knowledge sharing and partnership.
Whether you are a researcher, designer, product owner, strategist, content creator, project manager, developer, technologist, marketer, customer experience pro or any other discipline, please join us. All are welcome.
UX Research and Strategy website with future event details and previous event highlights
We are looking forward to seeing everyone. Bring your friends!
By attending our events, you are granting us permission to potentially use a photograph including you on our social media channels and website. Don't worry, we will try our best to make you look good. Thank you.