THE CENTER OF GRAVITY FOR ENTREPRENEURS IN TEXAS
Think Big! with Mike Maples, Jimmy Treybig, & Brett Hurt
Capital Factory welcomes you to Think Big! with Mike Maples, Jimmy Treybig, & Brett Hurt on November 21st at 3:00pm.
We're bringing the most influential figures in the entrepreneurial community to you. Hear their stories about thinking big in a competitive world, aspiring as an evolutionary entrepreneur, and get inspired to push yourself to the limit!
Agenda
3:00pm – 4:00pm Networking
4:00pm – 5:00pm Panel
Hear from some incredible influencers:
Mike Maples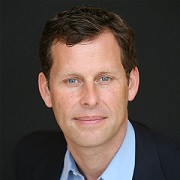 Mike Maples Jr is currently serving as Managing Partner at FLOODGATE. He has been on the Forbes Midas List since 2010 and was also named one of "8 Rising Stars" by FORTUNE Magazine. Before becoming a full-time investor, Mike was involved as a founder and operating executive at back-to-back startup IPOs, including Tivoli Systems (IPO TIVS, acquired by IBM) and Motive (IPO MOTV, acquired by Alcatel-Lucent.)
Some of Mike's most notable investments include Twitter, Twitch.tv, ngmoco, Weebly, Chegg, Bazaarvoice, Spiceworks, Okta, and Demandforce.
Jimmy Treybig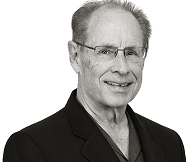 Jimmy Treybig, featured in the documentary "Something Ventured", is one of the most esteemed entrepreneurs and investors of our time. He is currently a venture partner for New Enterprise Associates Inc., one of the largest venture capital companies in the world and one of the largest investors in Central Texas startups.
He is one of the 'forefathers' of Venture Capital through his success with Tandem Computers in the late '90s, in which he returned billions of dollars to his investors and validated that investing in forward-thinking new ideas and unproven people could yield huge returns.
Brett Hurt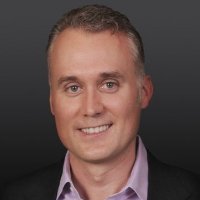 Brett Hurt is one of the most recognized entrepreneurs and investors in the Austin and Central Texas community. His newest venture is Data.World, the 'social network for data people', which launched in June with $14m in funding. He is also a seed-stage investor at Hurt Family Investments (HFI) in partnership with his wife, Debra. HFI are involved in 45 startups and counting.
He is a seasoned entrepreneur and CEO and has been pioneering e-commerce innovations since 1998 and online communities since 1982. Hurt, one of Austin's most active technology executives was the founder of Coremetrics Inc. and then online review company Bazaarvoice (Nasdaq: BV).