THE CENTER OF GRAVITY FOR ENTREPRENEURS IN TEXAS
What's the Deal with Gentrification in Austin?
Every up and coming city hears the same refrain – gentrification is spreading. New York saw it transform neighborhood after neighborhood, from SoHo to the East Village to Brooklyn. For the past decade, we've seen a similar movement in Austin. Recent reports suggest about 150 people move to Austin every day. This, in turn, leads to more food trucks, coffee shops, breweries, etc. What does gentrification mean for the city as a whole? Is it a force aligned with improving neighborhoods and economic stimulation, or one that pushes locals out of the city and sends property taxes skyrocketing?
Join Dr. Jake Wegmann to learn more about this complex topic.
We'll discuss this hot-button issue, answering your questions:
• How has gentrification affected Austin in the past decade?
• Have any external forces contributed to this trend?
• What will Austin's future look like as the city becomes increasingly popular?
The speaker will give a 30-minute overview on the subject, after which the audience has the opportunity to ask questions and discuss the topic further.
For more information about Civic Series, click here.
Agenda:
6:30 p.m Drinks and Mingling
6:45 p.m. Presentation
7:15 p.m. Q&A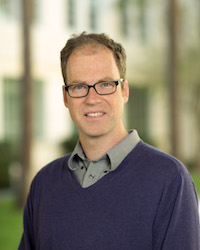 Speaker: Dr. Jake Wegmann
Jake completed his doctoral work at the University of California, Berkeley in 2014, with a dissertation entitled "'We Just Built It:' Code Enforcement, Local Politics, and the Informal Housing Market in Southeast Los Angeles County." His research lies at the nexus of housing, real estate development, and planning. He has published research on the racialized restructuring of metropolitan space, microhousing infill, and the measurement of affordable rental housing cost efficiency in Urban Geography, Journal of Urbanism, and Housing Policy Debate.