THE CENTER OF GRAVITY FOR ENTREPRENEURS IN TEXAS
Founders Stories Austin with Arlo Gilbert
Founders Stories is a monthly series open to all entrepreneurs. From idea to exit or somewhere in the middle – we'll talk with startup founders about what it takes to start a successful company.
Every month we'll choose one founder to give their story – their successes, failures, and everything in-between.
This month, you'll hear from Arlo Gilbert, a super founder!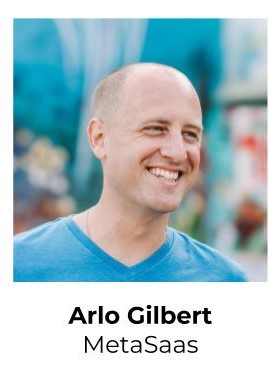 Arlo Gilbert, an Austin native, is a high growth technology leader with more than twenty years of experience in building companies in industries including payment processing, telecommunications, digital health, and enterprise software.
He has an established track record of conceiving original product ideas, validating demand, communicating the value proposition to the marketplace, building awesome teams, raising capital, and providing great returns to investors.
In his early career he founded and bootstrapped an early Internet affiliate marketing platform from zero to $50 million in annual revenues. In 2005 he founded a leading VoIP telco provider which was sold in 2012. While at iCall, Arlo invented and patented key technologies used today in voice commerce. In 2016 he founded Meta SaaS, the first enterprise cloud application license optimization startup which was sold just 15 months after raising the initial seed financing.
Most recently he founded Osano, currently in stealth mode.
AGENDA
5:30pm – Tour of Capital Factory
6:00pm – Introduction
6:30pm – Questions & Networking