THE CENTER OF GRAVITY FOR ENTREPRENEURS IN TEXAS
Founders Stories Dallas with Merrilee Kick
Founders Stories is a monthly series open to all entrepreneurs. From idea to exit or somewhere in the middle, we'll talk with startup founders about what it takes to start a successful company.
Every month we'll choose one founder to give their story— which includes their successes, failures and even the grey areas along the way.
This month, you'll hear from Merrilee Kick founder and CEO of Buzzballz!
SPEAKER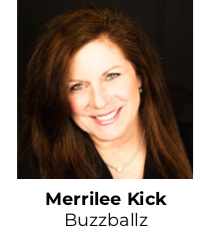 Merrilee Kick is the CEO/Founder of BuzzBallz/Southern Champion— the only woman-owned Distillery/Winery in the United States, located in Carrollton, Texas. BuzzBallz/Southern Champion makes ready-to-drink cocktails called BuzzBallz, as well as spirits like rum, vodka, gin and bourbon. These are sold in 42 states and 7 countries in convenience stores, liquor stores, casinos, arenas and airlines. She is a winner of the 2018 EY Entrepreneur of the Year Award Southwest, EY's Winning Women Award 2016, Winner of the Enterprising Women's Award 2017 and Winner of the 2013 Distinguished Alumni Award from Texas Woman's University.
AGENDA
6:00pm – Networking
6:30pm – Introduction
7:00pm – Questions & Networking