THE CENTER OF GRAVITY FOR ENTREPRENEURS IN TEXAS
Intro to Fundraising in Texas & Ask Me Anything with Jason Seats
Fundraising for your tech startup? Come hear an overview from experienced entrepreneurs and angel investors, get a chance to introduce yourself and ask questions at the next Intro to Fundraising in Texas & Ask Me Anything.
You can check out the slides and video from previous talks before you come here. The content is updated each month because the startup scene is always changing!
Already taken a tour of Capital Factory? Awesome! The event starts at 4:30PM after the 4PM tour.
This month, we'll chat with Jason Seats, Chief Investment Officer at Techstars.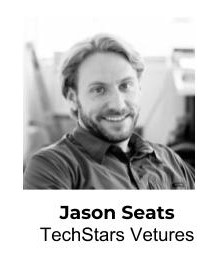 AGENDA
4:00pm Tour
4:30pm Fundraising Presentation
5:00pm Ask Me Anything with Venture Capitalists
6:00pm Fundraising Happy Hour
YOU'LL GET ANSWER TO QUESTIONS LIKE…
• How do I meet my first investors?
• Should I do an equity round or convertible note?
• Should I join an accelerator?
• How do I figure out my valuation?
• How long will it take to raise funding?
• What will it cost?
YOU WILL FIND OUT ABOUT…
• Capital Factory
• Texas Angel Investors
• Texas Venture Capitalists
• Texas Incubators & Accelerators
• Startup Lawyers
• Startup Banks
• Pitch Events
• AngelList
• Syndicates
• Angels vs. VC's
• CTAN
• Crowdfunding
• Blogs to read