THE CENTER OF GRAVITY FOR ENTREPRENEURS IN TEXAS
Intro to Fundraising in Texas & Ask Me Anything with Richard Timmins
Fundraising for your tech startup? Come hear an overview from experienced entrepreneurs and angel investors, get a chance to introduce yourself, and ask questions at the next Intro to Fundraising in Texas & Ask Me Anything.
You can check out the slides and video from previous talks before you come here. The content is updated each month because the startup scene is always changing!
Already taken a tour of Capital Factory? Awesome! The event starts at 4:30PM after the 4PM tour.
---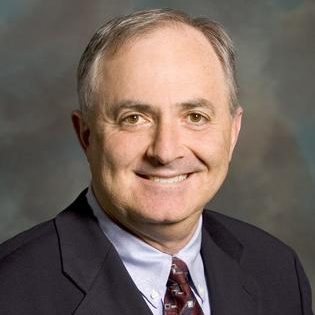 Rick is a resident of Austin, Texas and is heavily involved in the Austin start-up community. He is the Board Chairman and member of the Central Texas Angel Network (CTAN). He has invested in over 24 start-up companies in Austin since 2009 and has assisted many entrepreneurs with thoughts and recommendations.
He brings with him 35 years of experience in financial management and strategic guidance from two Fortune 100 technology companies, Rick served as Vice President, Corporate Controller and Assistant CFO of finance at networking technology leader Cisco Systems from 1995 to 2007. There he was instrumental in developing and implementing an e-culture of financial reporting across all of Cisco's worldwide operations. When he arrived in 1996 it took Cisco 21 days to close its monthly reporting books. He reduced that task under his leadership to 1 day.
Previous to Cisco, Rick served as Vice President of finance for Motorola, where he had worldwide financial responsibility for the Semiconductor division for 23 years. He also was the CFO for Motorola Japan and lived in Tokyo for 6 years in developing Motorola's cellular operations in Japan, which experienced explosive growth from $200 million to over $2.5 billion.
AGENDA
4:00pm Tour
4:30pm Fundraising Presentation
5:00pm Ask Me Anything with Venture Capitalists
6:00pm Fundraising Happy Hour
YOU'LL GET ANSWER TO QUESTIONS LIKE…
• How do I meet my first investors?
• Should I do an equity round or convertible note?
• Should I join an accelerator?
• How do I figure out my valuation?
• How long will it take to raise funding?
• What will it cost?
YOU WILL FIND OUT ABOUT…
• Capital Factory
• Texas Angel Investors
• Texas Venture Capitalists
• Texas Incubators & Accelerators
• Startup Lawyers
• Startup Banks
• Pitch Events
• AngelList
• Syndicates
• Angels vs. VC's
• CTAN
• Crowdfunding
• Blogs to read