THE CENTER OF GRAVITY FOR ENTREPRENEURS IN TEXAS
Intro to the Austin Startup Scene & Ask Me Anything with Marc Nathan
Are you new to the Austin tech startup community? Thinking about moving here? Trying to figure out how to plug in? Come hear a comprehensive overview from a local community leader and get a chance to introduce yourself and ask questions at the next Intro to the Austin Startup Scene & Ask Me Anything.
After the AMA, join us for a Startup Scene Happy Hour! Your ticket to the AMA will get you in to both the AMA and Happy Hour, where you'll have the opportunity to network with people who are interested in or are already part of the startup scene.
Already taken a tour of Capital Factory? Awesome! The event starts at 4:30PM after the 4PM tour.
Before you arrive, please take 5 minutes to read this to cover the basics: 10 Steps to Plug Into the Austin Tech Startup Scene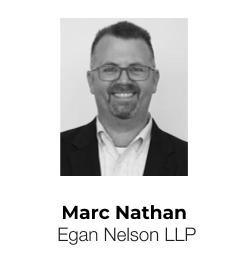 This month, we'll hear from Marc Nathan. Marc is an experienced leader in the technology startup community with a talent for connecting entrepreneurial business owners to customers, employees, investors and partners. Marc is the Vice President of Client Strategy of the law firm of Egan Nelson LLP where he helps Egan Nelson clients discover appropriate capital sources. Marc founded T-Squared Agency to support select clients with comprehensive growth strategy and funding resources. Throughout his career, Marc has assisted early-stage companies with business strategy, capital acquisition, digital and mobile marketing, customer development, strategic partnerships and product development. He publishes the weekly Texas-Squared Startup Newsletter that offers news, opinions and events across the Texas startup ecosystem. Sign up at www.texassquared.com.
AGENDA
4:00pm Tour of Capital Factory
4:30pm Presentation
5:15pm Ask Me Anything with featured speaker
6:00pm Networking Happy Hour
YOU'LL GET ANSWER TO QUESTIONS LIKE…
• How do I get a job at a startup?
• How do I find a co-founder?
• How do I meet investors and mentors?
• Should I join an accelerator?
YOU WILL FIND OUT ABOUT…
• Why Austin?
• SXSW
• University of Texas
• Capital Factory
• Startup Week
• Angel Investors
• Venture Capitalists
• Incubators & Accelerators
• Coffee Shops
• Coworking
• Happy Hours
• Meetups
• Hack-a-thons
• Lawyers
• Accountants
• Banks
• PR firms
• Recruiting firms