THE CENTER OF GRAVITY FOR ENTREPRENEURS IN TEXAS
Scaling Your SaaS Business for Unstoppable Growth
Join us VIRTUALLY to learn how to build a scalable go-to-market machine for your SaaS business to drive unstoppable growth with TK Kader!
96% of Seed-Stage companies never go on to raise a Series A. According to an analysis of 101 Post Mortems, 9 out of the 10 reasons Startups fail to gain traction and grow and hit escape velocity because they never figured out how to build a scalable Go-To-Market machine to drive growth.
In this 45-minute training, we'll be digging into the 3 critical components you need to have an effective GTM strategy that drives scalable growth for your SaaS business.
The workshop will be delivered by TK Kader, who started ToutApp (a pioneer in the $5.5bn Sales Engagement space and was backed by Andreessen Horowitz and then sold to Marketo, a Marketo Leader). As part of Marketo, TK was the SVP of Strategy and was part of the executive team that led a 2-year GTM transformation for Marketo which then led to the $4.75bn acquisition by Adobe. This training will be packed with tactical steps you can follow to transform your Go-To-Market machine based on TK's 15-year experience in starting, building and scaling SaaS businesses.
Speaker: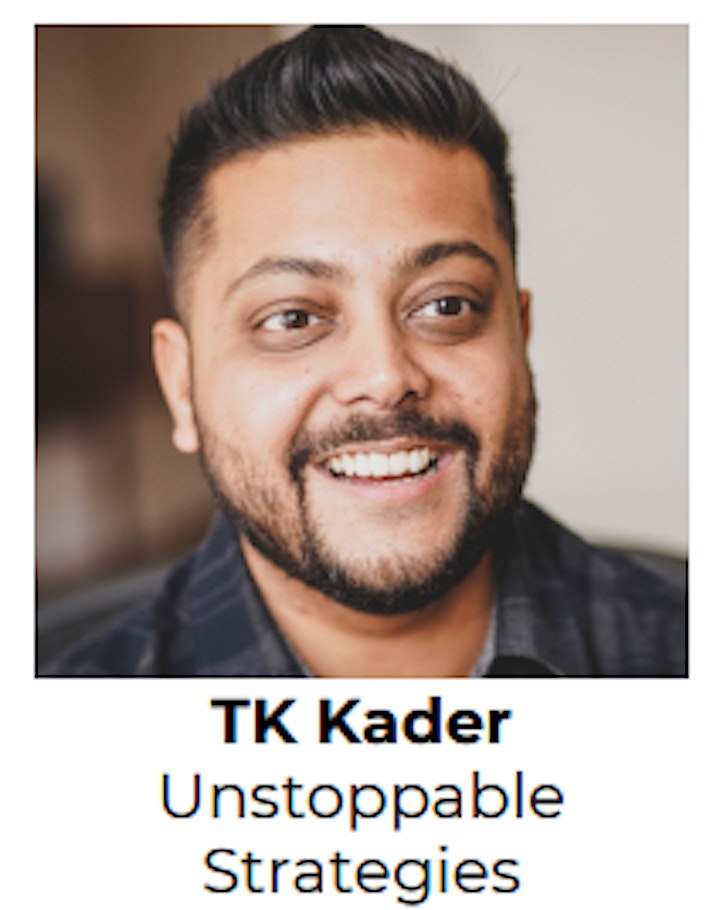 TK Kader was CEO & Founder at ToutApp (backed by a16z, Jackson Square Ventures and prominent angel investors in Silicon Valley). After scaling ToutApp, it was acquired by Marketo where TK went on to join Marketo's executive team and serve as their Senior Vice President of Strategy. After running a 2-year transformation as part of the executive team, Marketo was acquired by Adobe for $3.75bn.
TK now spends his time as a Strategic Advisor to 50+ B2B SaaS Founders globally. As Founder of Unstoppable Strategies, he helps Founders grow their startups faster through his weekly Youtube videos (tkkader.com/youtube) and his application-only SaaS Go-To-Market Program (tkkader.com/gtm).