THE CENTER OF GRAVITY FOR ENTREPRENEURS IN TEXAS
Founders Stories with Bruce Parker
Founders Stories is a monthly series open to all entrepreneurs. From idea to exit or somewhere in the middle, we'll talk with startup founders about what it takes to start a successful company.
Every month we'll choose one founder to give their story— which includes their successes, failures and even the grey areas along the way.
This month you'll hear from Bruce Parker, CEO and Co-Founder of Modo!
**IMPORTANT NOTE: This event will be entirely virtual and live-streamed for attendees.
SPEAKER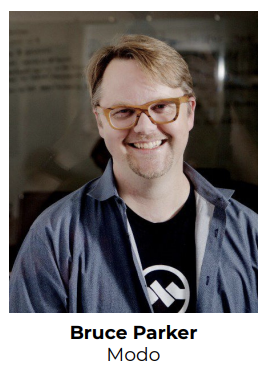 Bruce Parker is a self-declared payments geek. After toiling away at some of the largest FinTech companies for the better part of 15 years, he came to the conclusion that payment systems ​needed some help to get connected, both to each other and to the new digital awesomeness that had started going on, particularly mobile payments.
Thus, ModoPayments (or just Modo to our friends) was born. A few years later he figured out what he was doing, so ​Modo started to offer the market a digital payments hub that connects payments systems to each other and to digital payments experiences using the patented COIN ® transaction service. Modo is now proud to connect some of the largest, most sophisticated payments players in the world to new digital experiences.
WHAT TO EXPECT
6:30pm – Introduction
7:00pm – Q&A